WELCOME TO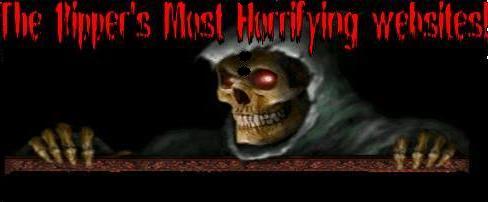 Add Your Site
|
Member Login
Site Of the Moment:
Eternal Death


This ring welcomes sites pertaining to death in many forms. Murder, cemeteries, ghosts and abandoned hospitals are a few examples of what content we wish to cover. We are not looking for blood and gor
Rank
Site
Rating
In
Out
126

Bane Of Sin



8.84
0
0
Step into a dark world of vampires where only one can reign supreme. Do you have what it takes to raise to the top? Or will you fail and be destroyed?


127

Bedlam Paranormal Forum



NR
0
0

A friendly, approachable message board where visitors can share their paranormal experiences or ask questions about ghosts and haunted locations. Open to all - neither membership or registration are r


128

Depths Of Darkness



NR
0
0

Come and see what The Depths has to offer.


129

Para-Forum Top 100



NR
0
0

A top site list just for Paranormal Forums.


130

Black Widow



NR
0
0

We are a dark list, looking for sites pertaining to vampires, werewolves, otherkin, gothic, horror, paranormal and sites that reflect the darkness. Dark online stores are welcome to join us.


Powered by WebRing.

Page:

1 2 3 4 5

[6]

Last Update: Thu, 12.06.18 18:29

Next Update: Thu, 12.06.18 19:29

Next Reset: Mon, 12.24.18 11:28

Sites: 130

.




Powered By GoTop100.com